Rapid New Test!!!
We have a new test available that can
test for COVID-19 & Flu. 
Our office is now testing for COVID-19 Rapid Antigen Test. ABC Pediatrics is working tirelessly to provide timely and accessible COVID-19 testing to the community. In order to make the process more efficient, please fill out our COVID-19 form. Once we receive your form, we will contact you to set up an appointment. Click the link below.
What type of a test is this?
It is an ANTIGEN test. The swab is taken from the Nasopharynx ("deep, at the back of nose").
The QUIDEL Sofia 2 Flu & SARS Antigen FIA employs immunofluorescence technology in a sandwich design that is used with Sofia 2 to detect nucleocapsid protein from SARS-CoV and SARS-CoV-2 and Influenza Virus type A & B.
The United States (U.S.) FDA has made this test available under an emergency access mechanism called an Emergency Use Authorization (EUA)*
How much does the test cost?
At the present moment, we are able to get the test at a cost that allows us to pass the savings over to you. For now, the cost of the test is $90. The cost may go up or down based upon how much we are able to buy it for from the manufacturer.
What time is the testing done?
We do the testing between 9:00 AM till about 10 AM..
When will I get my results?
We start calling people at about noon. We will try to call you at least twice to speak to you. Printed results are available in a packet with your name, at the clinic between 5 PM to 6 PM, for your official purposes, excuse, employment requirements etc.
We are trying our best to be as fast as possible. We do understand that you are eager to get the results back at the soonest.
Can I discuss my results with your nurse?
No. You need to discuss your results with your doctor.
What does it mean if the specimen tests positive for the virus that causes COVID-19?
 A positive test result for COVID-19 indicates that antigens from SARS-CoV-2 were detected, and the patient is infected with the virus and presumed to be contagious. Laboratory test results should always be considered in the context of clinical observations and epidemiological data in making a final diagnosis and patient management decisions. Patient management should follow current CDC guidelines. The Sofia 2 SARS Antigen FIA has been designed to minimize the likelihood of false positive test results. However, in the event of a false positive result, risks to patients could include the following: a recommendation for isolation of the patient, monitoring of household or other close contacts for symptoms, patient isolation that might limit contact with family or friends and may increase contact with other potentially COVID-19 patients, limits in the ability to work, the delayed diagnosis and treatment for the true infection causing the symptoms, unnecessary prescription of a treatment or therapy, or other unintended adverse effects.
What does it mean if the specimen tests negative for the virus that causes COVID-19?
A negative test result for this test means that antigens from SARS-CoV-2 were not present in the specimen above the limit of detection. However, a negative result does not rule out COVID-19 and should not be used as the sole basis for treatment or patient management decisions, including infection control decisions. Antigen tests are known to be less sensitive than molecular tests that detect viral nucleic acids. Therefore, negative results should be treated as presumptive and confirmed with a molecular assay, if necessary for patient management.
What are the symptoms of COVID-19?
Many patients with confirmed COVID-19 have developed fever and/or symptoms of acute respiratory illness (e.g., cough, dyspnea ( shortness of breath). The current information available to characterize the spectrum of clinical illness associated with COVID-19 suggests that symptoms include cough, shortness of breath or dyspnea, fever, chills, myalgias, (body aches), headache, sore throator new loss of taste or smell. Based on what is known about the virus that causes COVID-19, signs and symptoms may appear any time from 2 to 14 days after exposure to the virus. Based on preliminary data, the median incubation period is approximately 5 days, but may range 2-14 days.
*What is an EUA?
The United States (U.S.) FDA has made this test available under an emergency access mechanism called an Emergency Use Authorization (EUA). The EUA is supported by the Secretary of Health and Human Service's (HHS's) declaration that circumstances exist to justify the emergency use of diagnostics (IVDs) for the detection and/or diagnosis of the virus that causes COVID-19. An IVD made available under an EUA has not undergone the same type of review as an FDA-approved or cleared IVD. FDA may issue an EUA when certain criteria are met, which includes that there are no adequate, approved, available alternatives, and based on the totality of scientific evidence available, it is reasonable to believe that this IVD may be effective in diagnosing COVID-19. The EUA for this test is in effect for the duration of the COVID-19 declaration justifying emergency use of IVDs, unless terminated or revoked (after which the test may no longer be used).
Is it possible that what I have is Influenza?
Many of the symptoms of COVID-19 are similar to those of Influenza. These are two different infections however and require entirely different treatment approaches.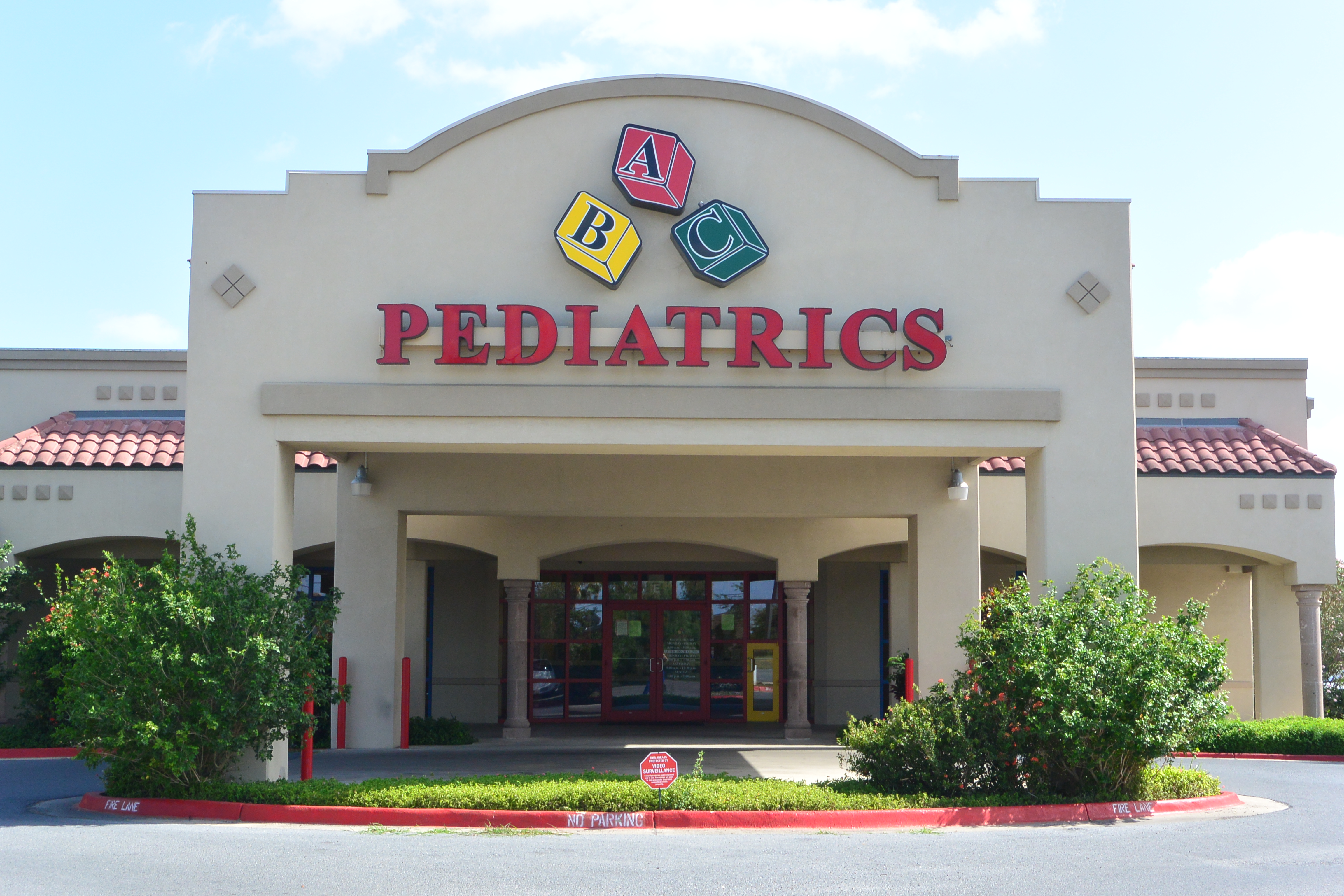 OPEN 7 DAYS
A WEEK
OFFICE HOURS
Monday thru Friday
8:00 AM TO 5:00 PM
AFTER HOURS
5:00 PM to 7:00 PM
SATURDAY 8:00 AM to 12:30 Noon
SUNDAY 3:00 PM to 7:00 PM
Appointments and walk-ins welcome, it would be best to make an appointment to avoid a wait time!
Welcome to
ABC Pediatrics
3675 Boca Chica Blvd, Ste #E
Brownsville, Tx 78521
Phone#956-542-2273
Fax#956-542-3730
drtrakruabc@yahoo.com
ABC Pediatrics was established in 1997 by Dr. Yogesh Trakru and Dr. Seema Suri-Trakru. Our mission at ABC Pediatrics is to provide exceptional medical care in a family centered environment.
We have been servicing the
Brownsville Community for over 22 years!
Please come in to see us!